It was a last minute booking for us to attend the Pilote Owners Christmas Rally at Teversal but we were so pleased that we had been able to attend as we had a great time! Teversal is an award winning site well situated for country walks and cycling in the Silverhill Wood Country Park opposite the campsite and for visiting Chatsworth House and Hardwick Hall.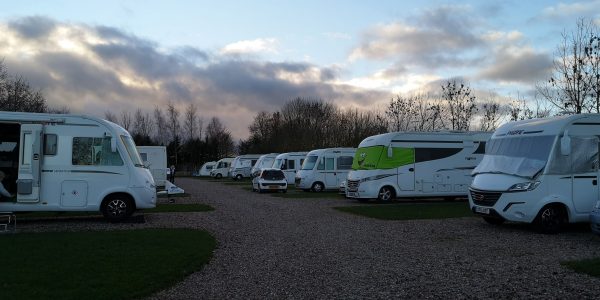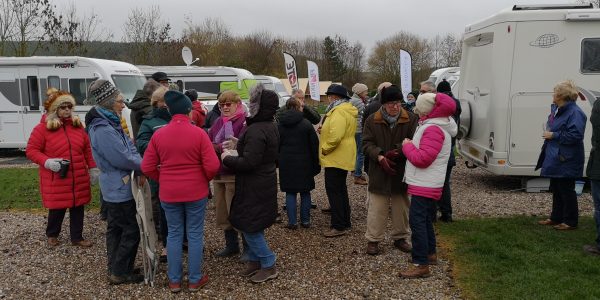 On our first day we had a get together with the rally organisers for a welcome hot mulled wine and mince pies where we met up with friends old and new.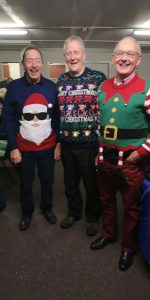 In the evening we all trooped down to  the Scouts Hut in the village where we enjoyed the most delicious fish and chips ever! together with a series of quizzes and a fun game of team darts. it was a great evening.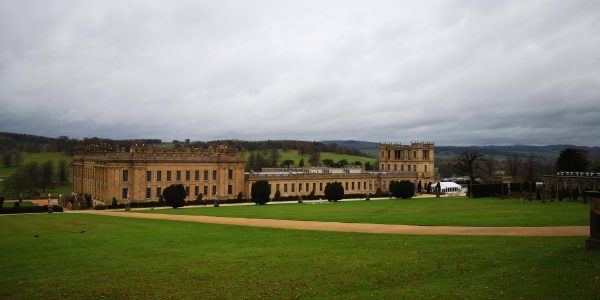 Wednesday and the coach arrived early to take us to Chatsworth House, the seat of the Duke of Devonshire and home to the Cavendish family since 1549, to visit the Christmas Market and view the House decorated for Christmas.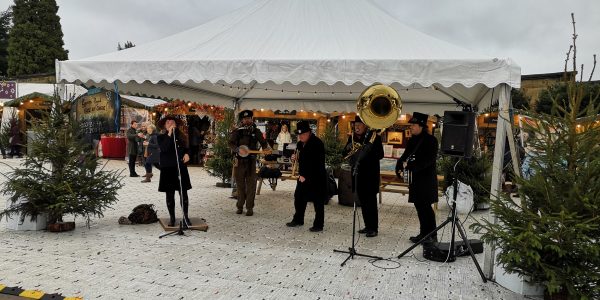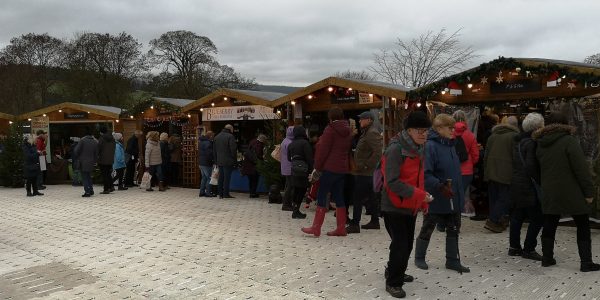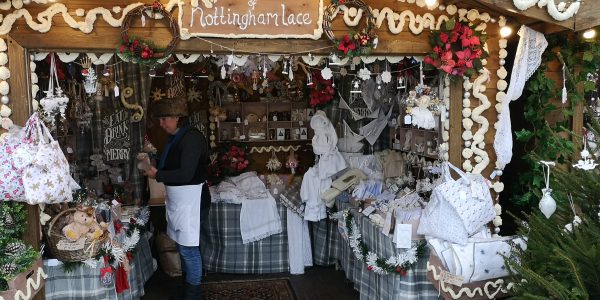 Were not to be disappointed as the market was full of interesting crafts, all types of lovely  food stalls and a variety of places to eat or just get a coffee together with a good jazz band to entertain us. The visit to the House was strictly to order and by ticket only. We all assembled at our allocated time and followed the queue.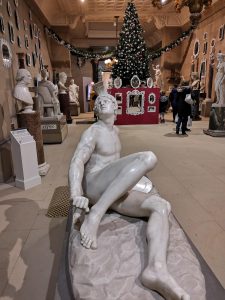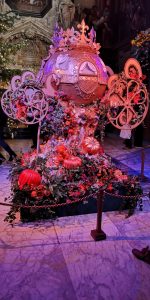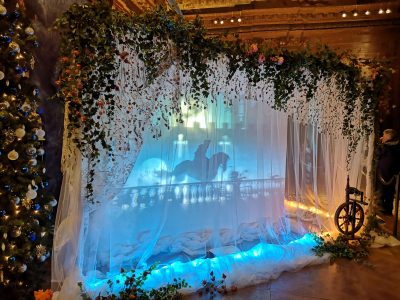 Each room was decorated according to its 'Fairy Tale' theme, it was enchanting. We have never seen so many beautifully decorated Xmas Trees, we were told that the staff start the decorations on November 6th and each year is a different theme.
Thursday morning was wet so our planned  bike ride to Hardwick Hall with friends was cancelled and we went in the motorhome instead. Hardwick was built between 1590-1597 for the formidable Bess of Hardwick  said to be the richest woman in England after Queen Elizabeth1st.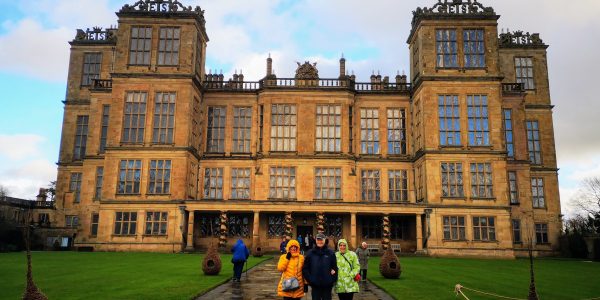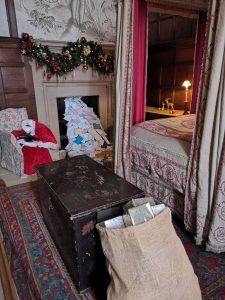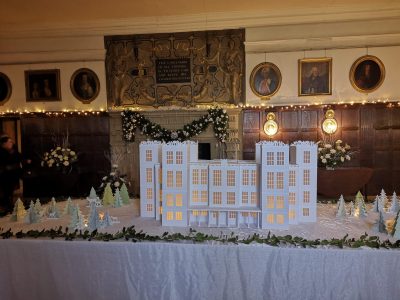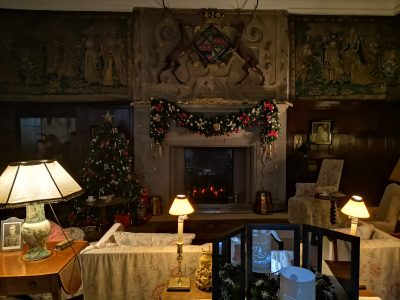 In the evening it was time for our Christmas Dinner Celebration at the Carnarvon Arms Pub just a short walk from the campsite.
With excellent food and well organised service we all enjoyed our farewell evening. Many thanks to Julie Peter Jan and Peter for organising an excellent Rally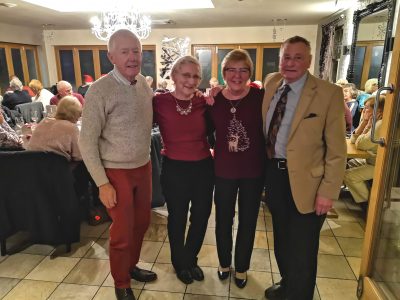 Friday morning most people left for home however we stayed on to visit friends who live nearby at Bolsover. The day dawned bright and sunny and after coffee with our friends and a good catch up on their motorhome travels  we drove into Chesterfield to see the crooked church steeple and to view the 120+ decorated Christmas trees inside the church.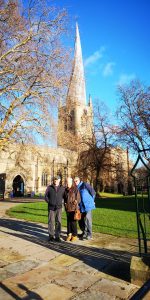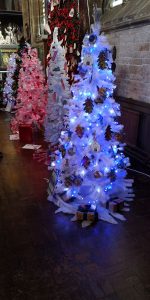 It was very interesting, heart warming and also a bit sad reading some of the messages left on the trees. A lovely day.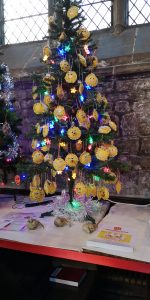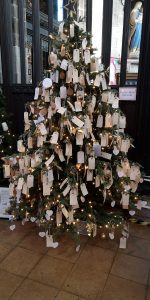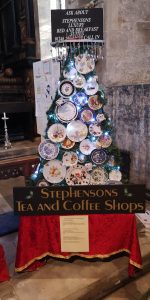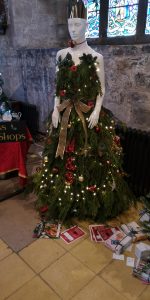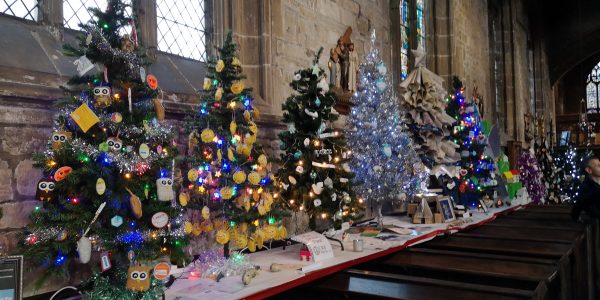 Saturday it was time for us to leave Teversal to make our way home after an excellent and well organised Christmas Rally.